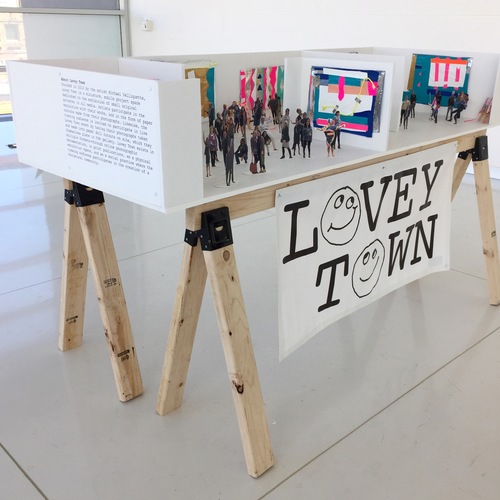 Founded in 2013,
Lovey Town
is a miniature, mobile project space facilitated by the artist
Michael Velliquette
. Along with exhibitions, Lovey Town is also an education and event platform for audiences to engage in dynamic, creative activities and community play. Lovey Town
exists in multiple formats—through online photographic documentation, in print publications, as a physical exhibition space, and as a social sculpture.
Contact: Michael Velliquette,loveytown@gmail.com
Instagram: @loveytownprojects